June 25 – 27, 2024
"All about foam."
James Steely, Package Engineering Coordinator at Honda

spacer
spacer
June 25 – 27, 2024
"All about foam."
James Steely, Package Engineering Coordinator at Honda
spacer
spacer
spacer
5,400+ attendees | 450+ exhibitors | 60+ speakers
spacer
spacer
5,400+ attendees | 450+ exhibitors | 60+ speakers
spacer
spacer
Unlock a year's worth of business opportunities
Welcome to Foam Expo, the continent's largest free trade fair and conference for technical foam products and manufacturing. Join us, and gain easy access to co-located Adhesives & Bonding Expo, where you can turbocharge your network, connect with industry leaders, and explore cutting-edge technology from across the entire supply chain - all under one roof with one free pass

"This Expo is MASSIVE! When you walk in, you feel the industry's presence and there are so many professionals under one roof. It's cool to be a part of it."
Joshua Sabrowsky, Material Development Engineer at Hyundai-Kia America Technical Center
spacer
spacer
spacer
Dive into the world of foam innovation
spacer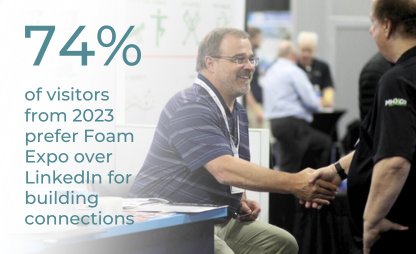 spacer
This is a testament to the power of face-to-face interactions. The feedback from our attendees reflects the impactful connections made at Foam Expo in shaping their business and future careers.
spacer
spacer
Foam Expo provides vast business opportunities. According to Dane Van Hulzen, Business Development at Delta ModTech, "Events like Foam Expo bring people together, offering great bang for your buck and networking under one roof."
spacer
spacer
Live demonstrations bring products to life, allowing you to touch and see machinery in action. This interactive approach is effective for decision-making, as you gain a deeper understanding of the capabilities of the showcased products.
spacer
spacer
Get foam not fomo, register to visit
Find new connections
An impressive 99% of visitors last year left with at least one valuable, new connection in their network. This could be your opportunity to make those meaningful industry connections and take your business or career to new heights.
spacer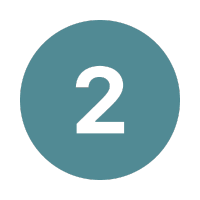 Develop technical knowledge
Expand your knowledge and stay ahead in the ever-evolving industry landscape by immersing yourself in insightful sessions at the conference. Delve into topics such as sustainability, applications, manufacturing, and supply chain disruptions.
spacer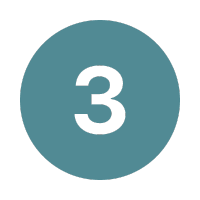 Get business done
We attract top-tier exhibitors in the international technical foam market. Last year 89% of visitors attended to network with exhibitors, access new products, and meet with new suppliers.
spacer
spacer
---
spacer
Secure your booth among top exhibitors
Foam Expo, and co-located Adhesives & Bonding Expo, has a remarkable 20% year-on-year growth in exhibitor booths and had 260+ rebookings from the 2023 show, which reflects the soaring industry demand. There's limited space for 2024, which further highlights Foam Expo's surging popularity. What's more, 78% of attendees hold direct purchasing influence, making it the perfect platform to connect, network, and showcase your innovations to a decision-ready audience. Join these exhibitors and be a part of this thriving industry event.
spacer
spacer
spacer
Explore the dynamic world of technical foam across diverse end-user markets at our conference. Gain insights into end-user requirements, material innovations, and manufacturing optimization in your applications. What sets us apart is our diverse speaker community, covering the entire supply chain, from end-users to manufacturers, converters, and industry associations.
spacer
spacer
spacer
Explore our photo gallery
Get a true taste of what the show has to offer by taking a look through our photo gallery. Experience the latest technologies in action, witness engaging conference theaters in full swing, and soak up the vibrant atmosphere of our networking receptions. Let the visuals paint the full picture of the show's dynamic and enriching experience.
spacer
spacer
spacer
spacer
spacer

spacer
Your free Foam Expo pass includes access to suppliers and manufacturers in the same hall, showcasing the latest adhesives and bonding solutions for industries including automotive & transportation, aerospace, construction, appliances & furniture, medical, and electronics.
spacer
spacer
spacer
There is no onsite APP this year, please use this page for useful information.
spacer
spacer
There is no onsite APP this year, please use this page for useful information.
spacer
spacer
Foam Expo North America welcomes you to Novi, MI
Foam Expo North America, co-located with Adhesives & Bonding Expo North America, returns to The Suburban Collection Showplace in Novi, MI. On this page you will find useful information to assist your onsite experience and links to the most up-to-date exhibitor and speaker lists.
spacer
---
spacer

Halls A, B & C
Suburban Collection Showplace
46100 Grand River Ave,
Novi, MI 48374,
USA

Tuesday, June 20, 2023
9:00am - 5:30pm

Wednesday, June 21, 2023
9:00am - 5:30pm

Thursday, June 22, 2023
9:00am - 3:00pm


Tuesday, June 20, 2023
4:00pm - 5:30pm
Hosted by Sekisui

Wednesday, June 21, 2023
4:00pm - 5:30pm
Hosted by Flow International Corporation
spacer
---
spacer
spacer